Tonight's unofficial election results for the new Oldham-Ramona-Rutland School Board: 3-year term: Jessica Anderson - 213 Brooke Albertson - 43 2-year term: Tyler Pickard - 169 Robin Tveito - 89 1-year at-large: Lance Hageman - 275 Kasey Gehrels - 204 Final canvass of the election for verification will be completed by Lake County. Thank you to everyone who ran and congratulations to Jessica, Tyler, and Lance.

Good morning, The polls are open today for the community to vote for school board representation in the new district. The polls will close at 7:00PM and the poll workers will pack up the ballots and take them to Madison. They will be counted there (along with OR's and any absentee). Once the results have been tallied and are able to be public (it might be after 8:00 or 8:30 depending on how long this takes), I will plan to send out a notification of the results. If you are a registered voter in the Rutland School District, I encourage you to vote when you're able. Thank you! -Brian Brosnahan, Superintendent

***REMINDER - The Oldham-Ramona-Rutland School Board election will take place tomorrow, November 29th from 7:00AM - 7:00PM. Registered voters of the Rutland School District are able to vote when the polls open in the Rutland gymnasium. We hope to see you there!

***SNOW REMOVAL - If you or anyone you know might be interested in helping the school with the task of removing snow this winter, please contact Mr. Brian Brosnahan at 605-586-4352 to discuss further. Thanks for considering!

****EARLY DISMISSAL ANNOUNCEMENT***** The Rutland School will dismiss at 1:30PM on Thursday, October 20th ----- Congratulations to the ORR football team for making the playoffs! They will play the Lyman Raiders at 6:00PM in Presho, SD on Thursday the 20th. To accommodate for the distance and fan travel-time to Presho, we will be dismissing school at 1:30PM on October 20th. Thank you!


The final dress-up days for home volleyball games has been released. Please feel free to support the team both with your physical presence and in dress!!! 9/29 - Deubrook - Jersey Night 10/4 - JVC - Dig Pink 10/10 - Colman-Egan - Backwards/Inside Out 10/21 - Castlewood - Pajamas 10/24 - Iroquois/Lake Preston - Halloween Costume.

Kindergarten - 5th Grade students and parents - There will be a Cub Scouts informational meeting on Monday night, Sept. 26th at 6:30 in the Rutland gym. We had one this past spring with some interest and encourage parents to consider the possibility of helping start a new local troop here in Rutland. Thanks!

Congratulations to the Rutland School Board for their Silver Associated School Board recognition and award! Please see the attached letter for their continued recognition to education.

The Rutland School District currently has the following job openings: full-time paraprofessional, part-time custodian, afternoon bus route driver. Please call the school or email Mr. Brosnahan to apply (
Brian.brosnahan@k12.sd.us
).

Congratulations to Queen Hannah DeWulf and King Shayne DeVaney!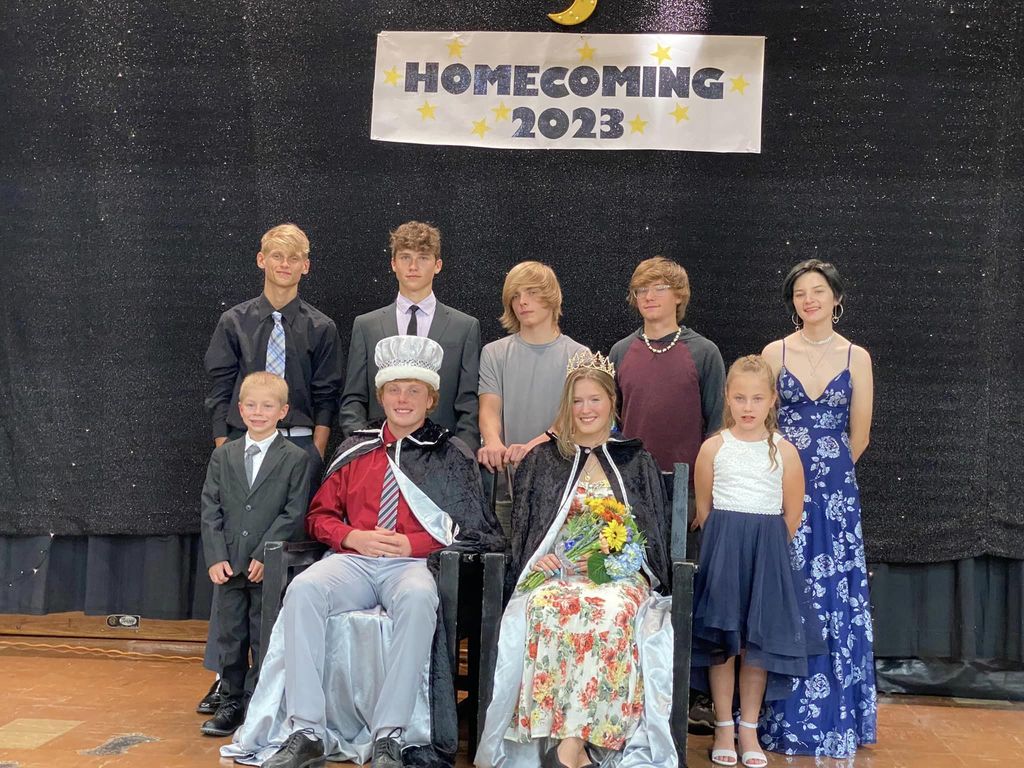 There will be NO JH volleyball match tomorrow (Saturday, September 10th) in Rutland, only JV and varsity. The Feeman Academy/Marion JH team has a conference tournament they are attending.

Rutland Homecoming Royalty 2022 - Tobias Anderson, Kiley Hanson, Hannah DeWulf, Shayne DeVaney, Kadyn Gehrels, Ryan Sievers, Jack Martin, and Charlie Jeratowski. Please join us in the Rutland Gym at 7PM Monday, September 12 for Homecoming Coronation and all the festivities.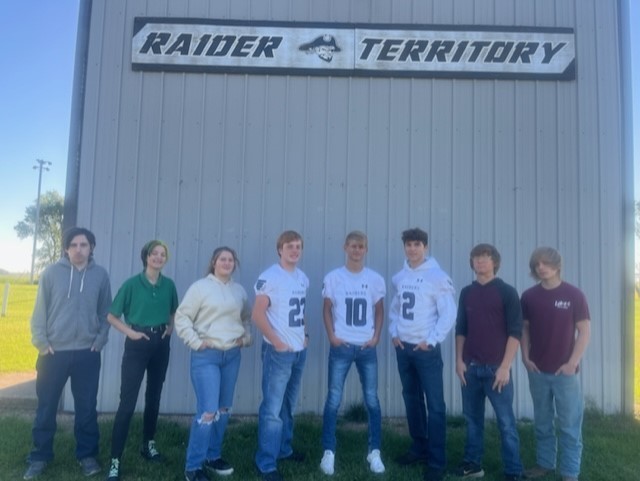 Good evening! It has been a wonderful start to the school year! Next week is homecoming with coronation in Rutland on Monday night, we hope to see you there! Here is a list of the week's dress up days. Have a great night Raiders!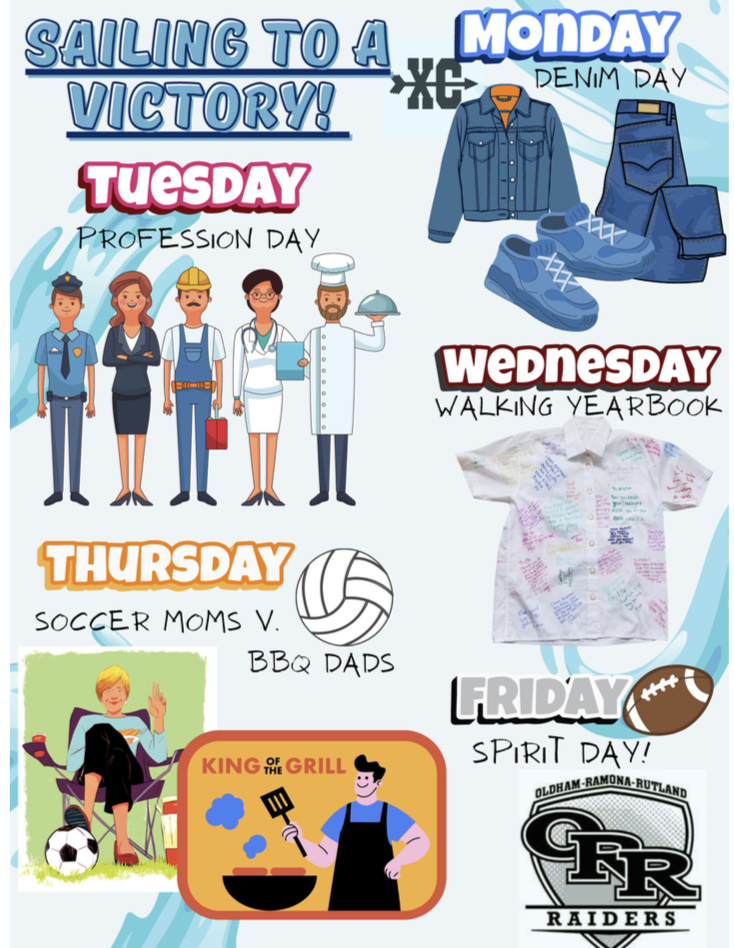 Good morning! We invite you to check out/read our "Welcome Back" newsletter. We're excited to have everyone back in the building starting Monday, August 22nd! Hope to see you all Thursday night!
https://www.smore.com/etq4m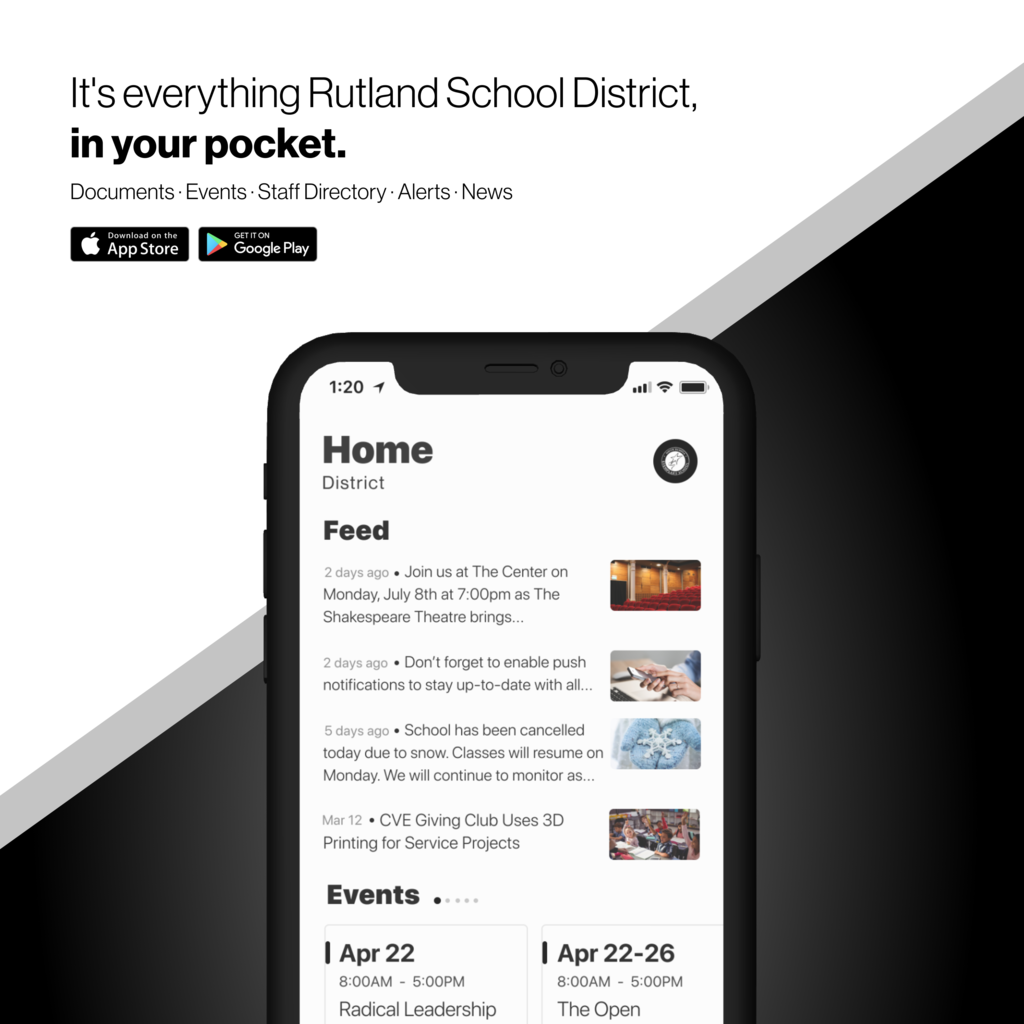 Good afternoon! The Rutland School District is currently hiring for the following positions: 6-12 science educator, afternoon bus route driver, part-time custodian. Please call 605-586-4352 or email
brian.brosnahan@k12.sd.us
for more information, or to apply. Thank you!

Hello, Rutland's School Board Meeting time has been changed. It will still be held tomorrow, 8/8/2022, but the start time will now be 7:3PM. Thank you!